The Orlando home inventory has declined 11% percent in April 2016 when compared to April 2015*. The cause and effect of this? Well, the demand for Orlando homes for sale has risen causing for shorter days on market thus causing the overall median price for homes for sale to rise from $175,000 in April, 2015 to $191,900 this April*. Bank Owned and Short Sale values have risen almost 12% from the previous year. Traditional homes sales have risen 7% and condos over 11%. That's great news right? BUT, there is a "toxic" side-effect to this. The (not-so) scientific term is Sellerus Dillusionus Overpricitosis. It is the condition brought on by the misconception that a low-inventory market will support any price that a seller chooses to list their home for, regardless of the sale history and comparable properties in the area.
Symptoms of this affliction can be:
A disorientation that causes the seller to misunderstand that Active property values (current homes for sale) in the area do NOT directly translate to the Fair Market Value (FMV) for properties in the area.

A decreased attention to detail when listing their home (such as curb appeal, indoor space presentation, etc)

The misconception that a Realtor isn't needed to list, market and negotiate the sale of their home with a buyer or buyer's agent. (I call this the "brining a rubber band to a gunfight" approach)

The insistence to list their home at least 25% higher than the closest comparable that just sold last week because that somehow makes sense.

Refusal to negotiate with a buyer at any level such as; steam-cleaning the carpets, providing a home warranty, changing locks, etc.

And Finally that Zillow and the DIY and HGTV channels know more about the current local market than their Realtor does. They have to right? I mean those guys are twins man! (sigh)

Typical Short and Long term affects of this affliction can be (but not limited to) the following:
Limited or No showings of the property in the first two weeks (the most critical stage of marketing by the way).

An inability to fully absorb what their listing agent is telling them about the risks of overpricing their home.

A slowing of local market sales due to overpricing (this can spread quickly in a community)

A false perception from buyers and buyers agents that something is "wrong" with the property if it is on the market for an extended amount of time.

A feeling of panic from the seller, causing them to:

Overreact and "over-compensate" by reducing their property to below market value, thus losing money on their sale.

Miss the Summer market completely and potentially reduce their leverage to sell dramatically.

Blame their Realtor for not being able to sell their property at the above suggested price.
Yes, this is written in "cheeky" fashion but it doesn't make it any less true. Yes, the Orlando and Tampa Real Estate Markets both have a low inventory of homes for sale and a high demand from buyers looking to purchase. Yes, this is considered a "Sellers market" but that does not translate in to "I can price it as high as I want and someone will buy it." Maybe someone will make an offer but if its financed, IT STILL HAS TO APPRAISE. The idea that a cash buyer will see your home and have an epiphany and trumpets will blast and they will offer you whatever price you wish (appraisal be damned!) because they must have your home is…ummm...well say that out loud to yourself three times as you look in a mirror and see if it still sounds realistic? I have these cash buyer dreams all the time and then my alarm goes off.
OK, in all seriousness, it's an awesome time to list your home and you definitely can maximize your gains this summer but this is how you do I think you should do it:
Research the market yourself and speak to (interview) multiple Realtors that are familiar with your market about listing your home. Have them do a Comparative Market Analysis (CMA) or a Brokers Price Opinion (BPO) so you get an understanding of local values. PS: All Realtors are not the same, so make sure you interview them thoroughly and select the one MOST LIKELY TO SELL YOUR HOME (

pss: call me).

Know your competition and price and stage your home to make it stand above them. Trust me, curb appeal and staging are HUGE with buyers and perceived value but that's for another BLOG

Listen to your listing agent and let them do what you've hired them to do; SELL YOUR HOME. They have a vested interest in getting you the most value for your home. Trust me, if you've selectively chosen your Realtor, you'll have no need for concern here. (FYI: cheaper and bigger are not better. Its all about the agent and their skill set and you get what you pay for.)

Understand the strategy of pricing in your particular market. This is something your listing agent should go over with you.

Don't major in minor details in the 11th hour. If you have an offer that has met your expectations but you're balking on a $900 credit to the buyer on principle, get over it! Look at what your gaining vs. what your "giving up" from a bottom line financial perspective. The worst thing you can do, in my opinion, is to get emotionally involved in the final negotiations of a sales contract. Again, let your Realtor guide you and handle the heavy lifting.
If you follow this suggested regimen, you too can avoid Sellerus Dilusionalus Overpricitosis and enjoy the rewards of selling your home at a great price in a great market!

-Namaste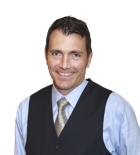 (*Orlando Regional Realtors Association - Market Pulse Report for April, 2016)